I'm taking a look at the beauty around me and.....
What's on my back porch?
My husband left a ladder propped against the wall and when he went to move it he noticed something.
Can you tell what it is?
How About A Closer Look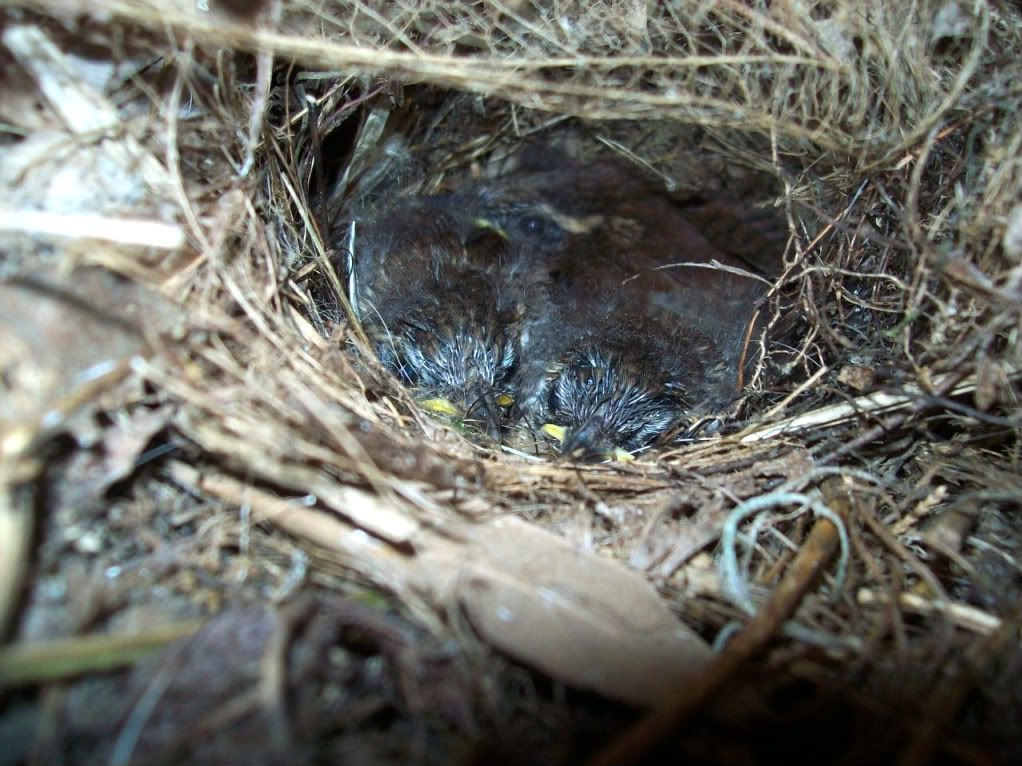 Wrens. They usually nest in a cubby spot under the upper deck but this year this must have seemed so much more convenient!
What's on my fridge?
I found this the other morning when I woke up.
Littlest made it which makes it all the more true!
Latin for
Life is Beautiful !
So Is She
What's On My Blog
Two New Awards
From Two Very Special Special Bloggers!
Their Greatness Cannot be contained in any Kingdoms Boundaries or Towns Limits!!!
From
Katies Dailies
From
The Mayor, at Crazy Town
I'm too dorky to know what is trendy right now but I think you're cool!
So I pass to...
Help!, Mama Remote...
Susan Fobes' Family Formula
My Life as A Libra
Aging Mommy
There are no Boundaries or Limits to how much I enjoy your blogs!
My usual No Strings policy is in place. Like my Dandelion you may blow and spread the Love around. Or you can stick it in a vase just to be admired. Or you can spray it with weed killer ...but even if you do......
I think you're all terrific bloggers and anyone who hasn't visited any of these blogs should do so immediately!

It took me so long to do this that I don't have time to visit and read now because at one point I totally screwed it up...I'm supposed to be doing the books..shh....anyway....if you come by before I stop by I will catch ya later!

Now to top off our Festival of Beautiful Shiny Happy Things.......
Shiny Happy People by R.E.M.